Welcome to Salem Lutheran Church!
A family of believers called by the Father, Son, and the Holy Spirit by preaching Christ Crucified through liturgy, life, and faithfulness, and caring for our neighbors through the joyful spreading of the Gospel.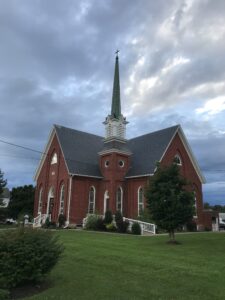 Our congregation is committed to the centrality of worship in the life of a Christian, and our faith and life reflect these most holy qualities.
Join us for our weekly celebration of Holy Communion at 9:00 AM every Sunday morning. We invite you to stay for Sunday School beginning at 10:30 AM.

We are located at 205 West Main Street, Elizabethville, PA 17023
Reach us by phone at (717) 362-9222